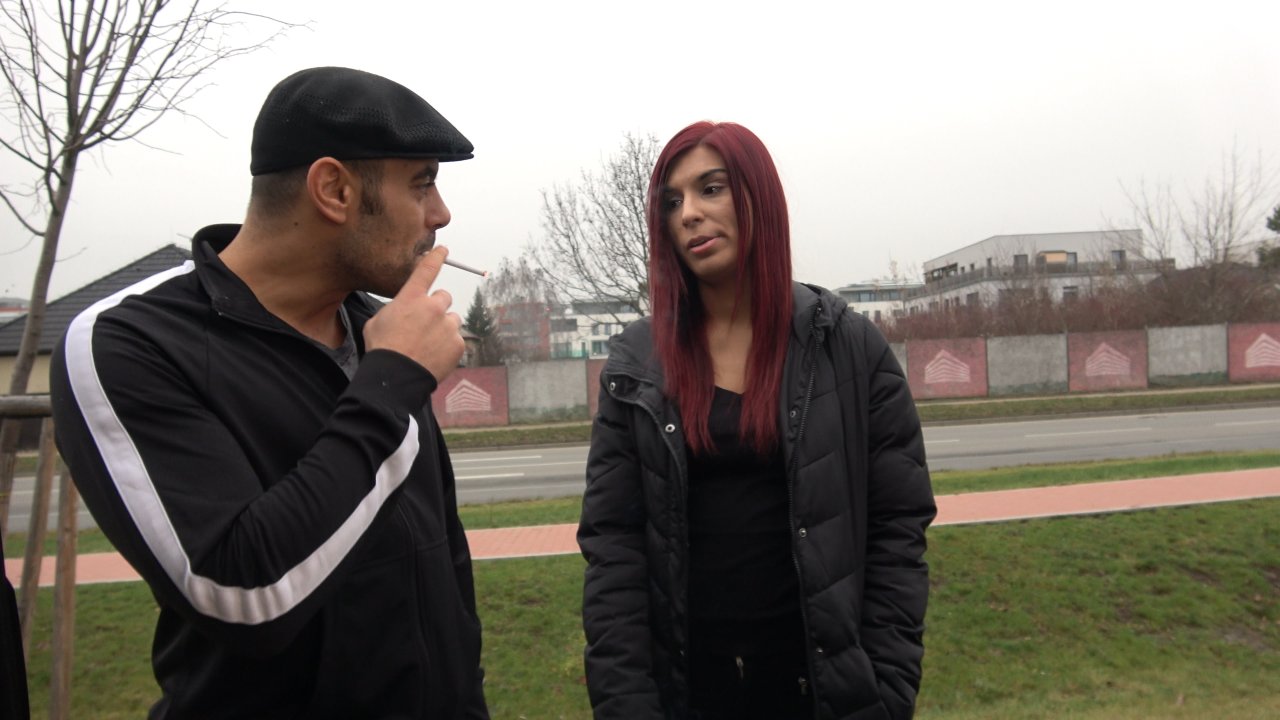 Pickup date: January 16th, 2017
Pickup time: day
Pickup location: On the street
This ride was something to remember. We picked a girl having a cigarette break outside her office building. We persuaded her to come inside the van and took off. She didn't want Tony to even touch her and the word ?no? seemed to be all her dictionary ever knew. We had to insist on throwing her out if she wont show us at least her tits. To the driver only. Which she did after all. Then Tony was jealous and grabbed her tits too. Eventually she melted a bit and touched Tonys hard cock. He was already horny so he wanted her to kiss his dick. She did and then gave him a great blowjob. After that she got horny too and jumped on his long rod and rode him endlessly. We hadn't that much time so at the end Tony came on her ass and since he was done, he was happy and we all lived happily ever after.
Read more...