That dick was too big for her mouth
Added June 15, 2021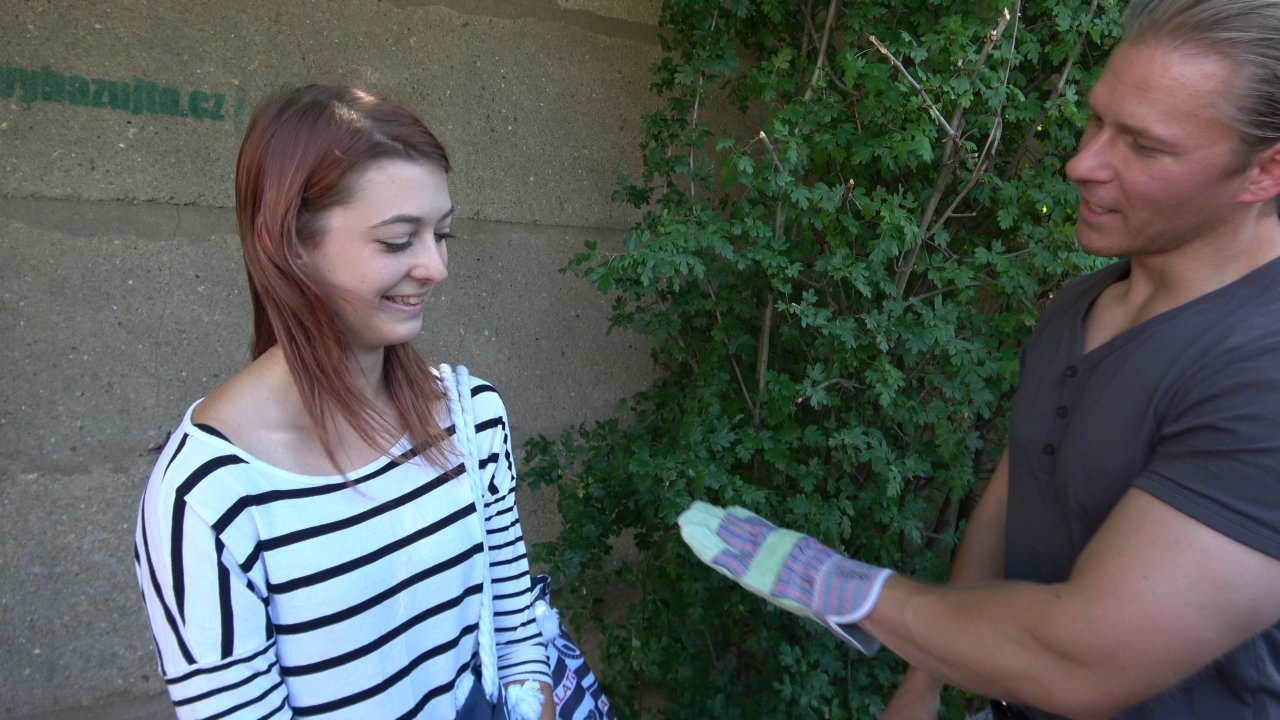 Available in:
2160p, 1080p, 720p, 480p
Our todays to-be passenger, a 19y old girl with a dirty backpack, is looking for her friend. Luckily, the crew "knows" where she lives and offers her a ride. After a lot of convincing with a little help of our Van girls, Tarzan can finally undress the pale skinned girl and fully explore and enjoy her young body.

The blowjob is a bit awkward, Tereza isn't very skilled and Tarzan's cock is larger than her small mouth can handle. Because the blowjob isn't satisfying, the only other option is to fuck. And fuck her hard. Her small cunt is surprisingly deep and she takes in Tarzan's long dick like a pro. With other people in the car watching the show and getting off as well, Tarzan shoots his load all over her pussy. Cum still dripping from her cunt, she's left standing on the curb. Bye bye.
Featured model(s):
Tera, Tarzan
Similar Movies