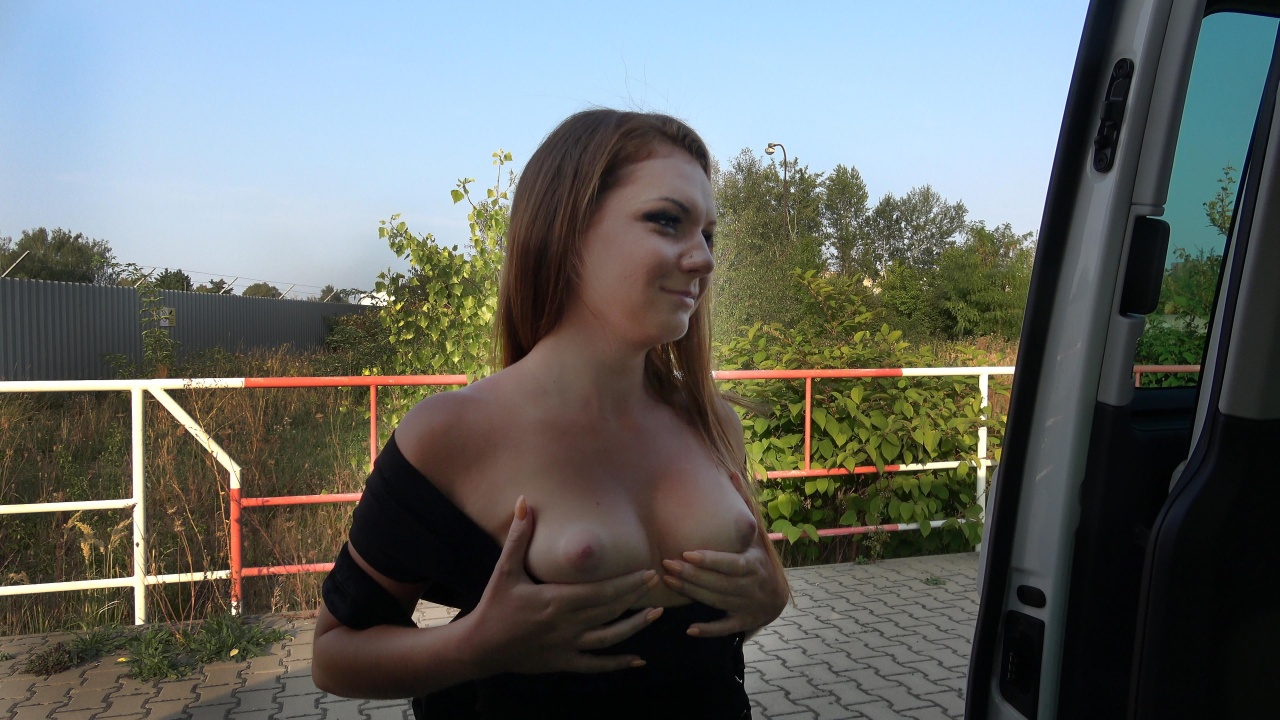 Pickup date: August 16th, 2022
Pickup time: day
Pickup location: At Bus Stop
On the way to hunt we met a beautiful and young Slovak brunette waiting for a bus. The girl went to her boyfriend in Slovakia but her bus nowhere. So we offered her a transport at the station when she shows us her breasts. The car did not want to start, so she had to show her pussy. She did not like it for a second but then this horny bitch jumped herself on Pablo's hard cock. She liked it so much that hot Slovak bitch almost screamed her lungs. And as is common for TakeVan she has not gotten on the train anymore.
Read more...