Van Romance
Added March 18, 2019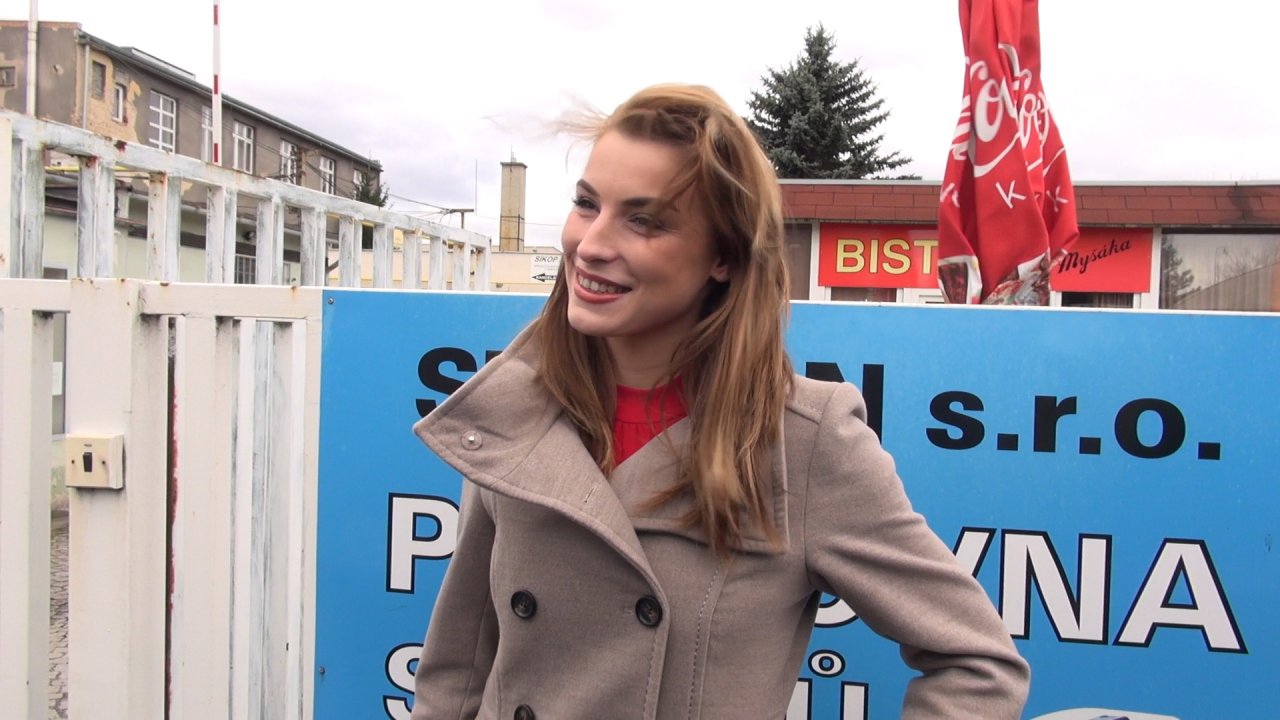 Available in:
1080p, 720p, 480p
Today we picked up an extremely hot piece of ass. She was a little ticked off because she hiked quite far for some Fries and the Bistro didn't have any. We told her we could help her find some Fries and give her a lift. She was a tough one to convince, then suddenly she jumped in. We think she was anxious to show us that she's a woman and not a man. Hint.That trick works 99% of the time.

So Victoria is her name, local Czech girl with long legs, red hair, and lips like lychee fruit. We figure she's a horny little bunny in disguise. We get her shoes off by convincing her that its not allowed on our carpet. She goes for it! Brain pushes the envelope and convinces her she must prove she is not a man. Out comes her Beautiful young pussy and Adam's dick for a cock suck. She demonstrates fantastic blowjob skills while cupping his balls.

When she jumps on cowgirl her heart shaped ass is completely commanding. She's a bit of a romantic. We fell in love with her pussy grinding and reserved chatter, but when she came close to Orgasm she started moaning and Adam didnt last much after that, blowing his load all over belly!
Featured model(s):
Victoria, Ricky
Similar Movies