A lost girl who found herself fucked
Added February 16, 2021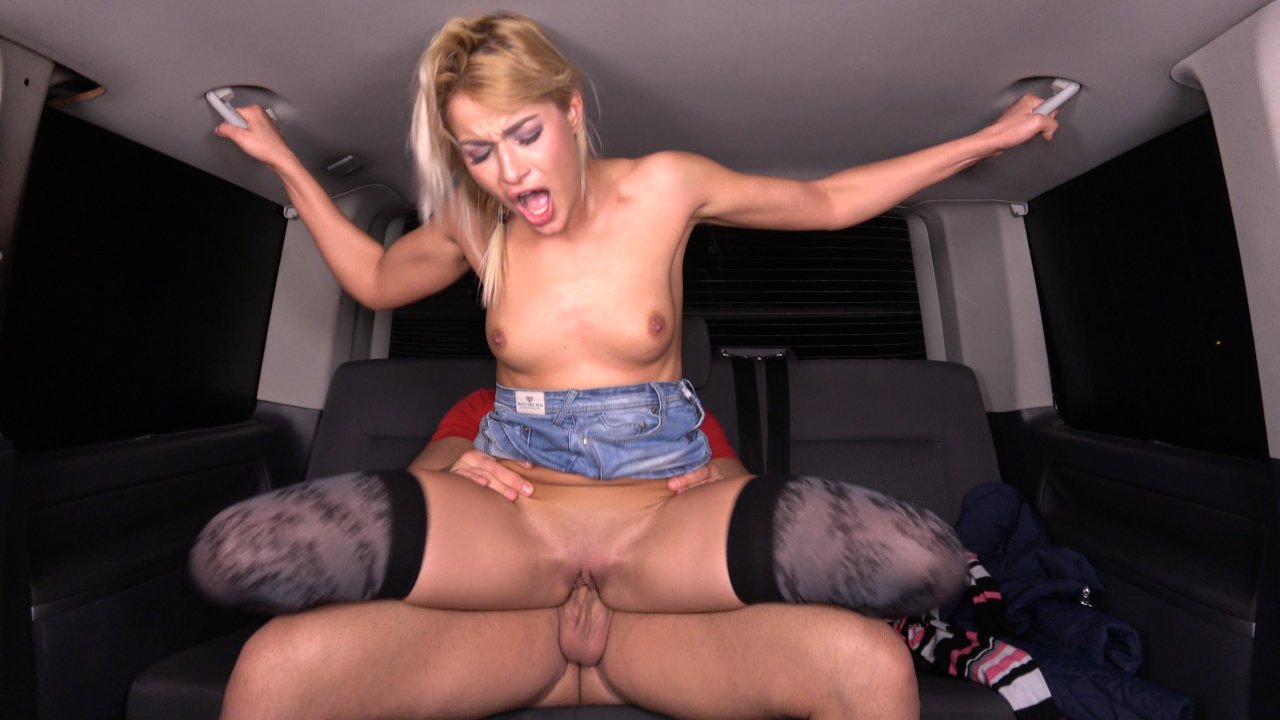 Available in:
2160p, 1080p, 720p, 480p
This time our TakeVan was passing an unknown village and we really felt like lost at the edge of the world. I was about to blow our horny friend myself as there was no fuckable soul to be seen around.
Then suddenly we saw a hot blonde in miniskirt and sexy stockings that got lost. We invited her to our good old fucktruck and we were getting ready for some bangin'!

Blonde was very submissive, she let us lick her sweet pussy and she liked it very much!
Then she showed us, that she can handle dick like a proper bitch and she stuck it deep in her throat. It got her really going so she let our friend fucker with thick big cock while she played with her clit. In the end, she sucked his balls until he awared her with cum award on her chest and tongue. The rest was as cheeky as ever - we told her to go out, wipe off that cum.... there's your stuff and see you never!
Featured model(s):
Cherry, Antonio
Similar Movies