Screaming Orgasm
Added August 12, 2019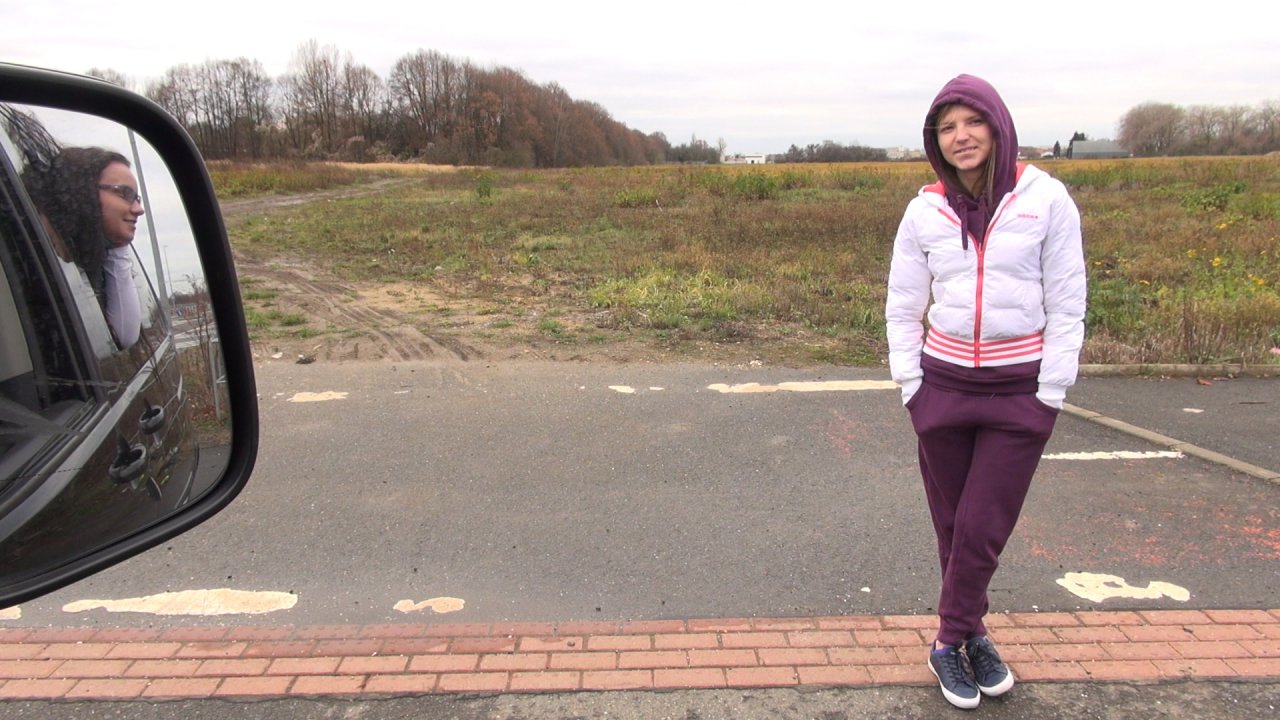 Available in:
1080p, 720p, 480p
Rain or Shine, doesn't matter, when the Van is ready for fuck, we are out on the prowl. Today we have the marvelous Wendy with us. You might remember her from Episode 2. She was so down to fuck with us that now she's part of our crew and helps us pick up hotties with her female persuasion. Today she is on fire! The mission was going to be another grandma hunt, you know, for community service and good deeds, but we spot a little Russian runner named Gina and the story unfolds.

She only speaks English and she's visiting, so we convince her we know a place that's better for running, and also riding horses. She thinks it over and then Wendy introduces her to the magic carpet, our resident horse cock, and the magic lamp aladdin that is known to spray loads of cum with the right type of rubbing. Figi, our horse, pulls out his cock and with a tutorial on how to suck by Wendy, Gina's mouth is ready.

She really is a sportswoman though because what she wants to do is ride and jumps on reverse cowgirl moments later. Petite girl weighs like 50kg soaking wet and takes that big dick all the way into her lungs! Figi has no mercy and fucks her into screaming orgasms whole ride through! Gina had the time of her life and goes home with a mouth full of hot cum.
Featured model(s):
Wendy, Gina, Figi
Similar Movies