Horny foreign bitch couldn't resist big Czech dick
Added February 22, 2022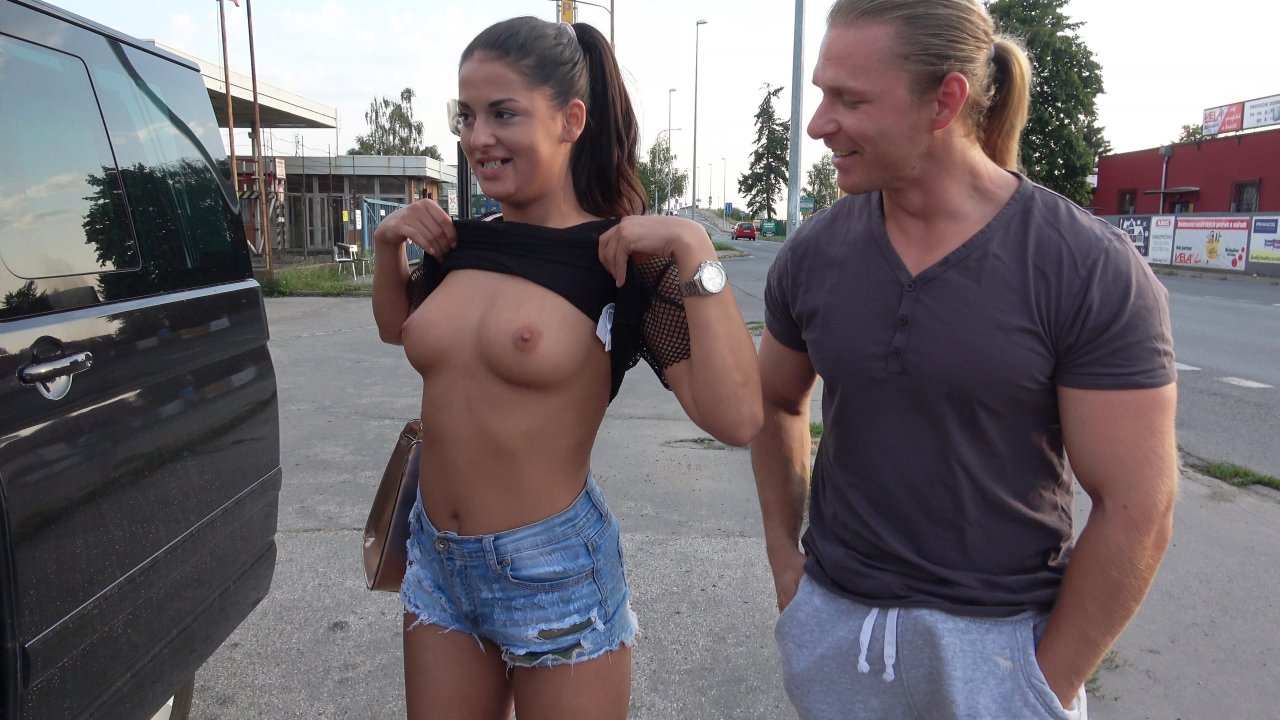 Available in:
2160p, 1080p, 720p, 480p
After a while of tiring cruising around in fields we found a girl that was different from most others. She was a foreigner; also quite a feisty one. At first we thought she was just a wench stopping cars and offering her body by the road, but in reality she was resisting. To put it right, she gave our Tarzan quite a beating when he tried to touch her at first. However numerous slaps could not cover that she was really horny and hiding a juicy pussy that just SCREAMS to get fucked.

So after a while she went down with Tarzan and showed us her pussy tricks. At times she made our guy look like a beginner because she was literally fucking herself as he could not keep the tempo, she was a real fucking devil! We all agreed that we should pick up foreign girls much more often from now on!
Featured model(s):
Coco, Tarzan
Similar Movies