Big chick surprise
Added July 6, 2021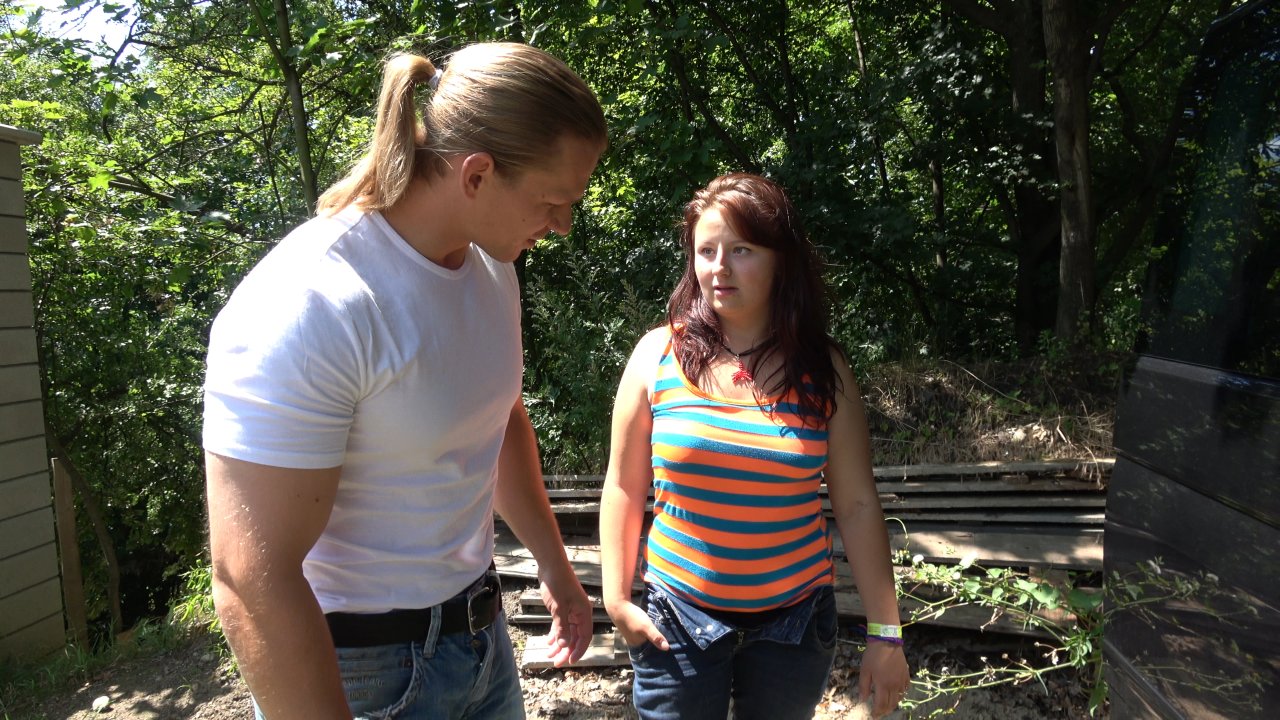 Available in:
2160p, 1080p, 720p, 480p
The takevan team is out on the prowl again, when the driver's full bladder thwarts their plans, or does it? While the guys are looking for some chick, the driver is getting some action as he is attacked by a horny, fat girl. Tarzan and co quickly catch on though and the driver is back at the wheel, while Tarzan is testing out the waters.
Monika is horny as hell and the only thing she cares for is getting a large dick in her mouth. Hungry and horny as she is, Tarzan almost gets scared, but then finds the courage and pounds her hard in her wet pussy, then smears cum all over her face, before kicking her back into the jungle.
Featured model(s):
Kim, Tarzan
Similar Movies