Airport Sex Shuttle
Added February 23, 2021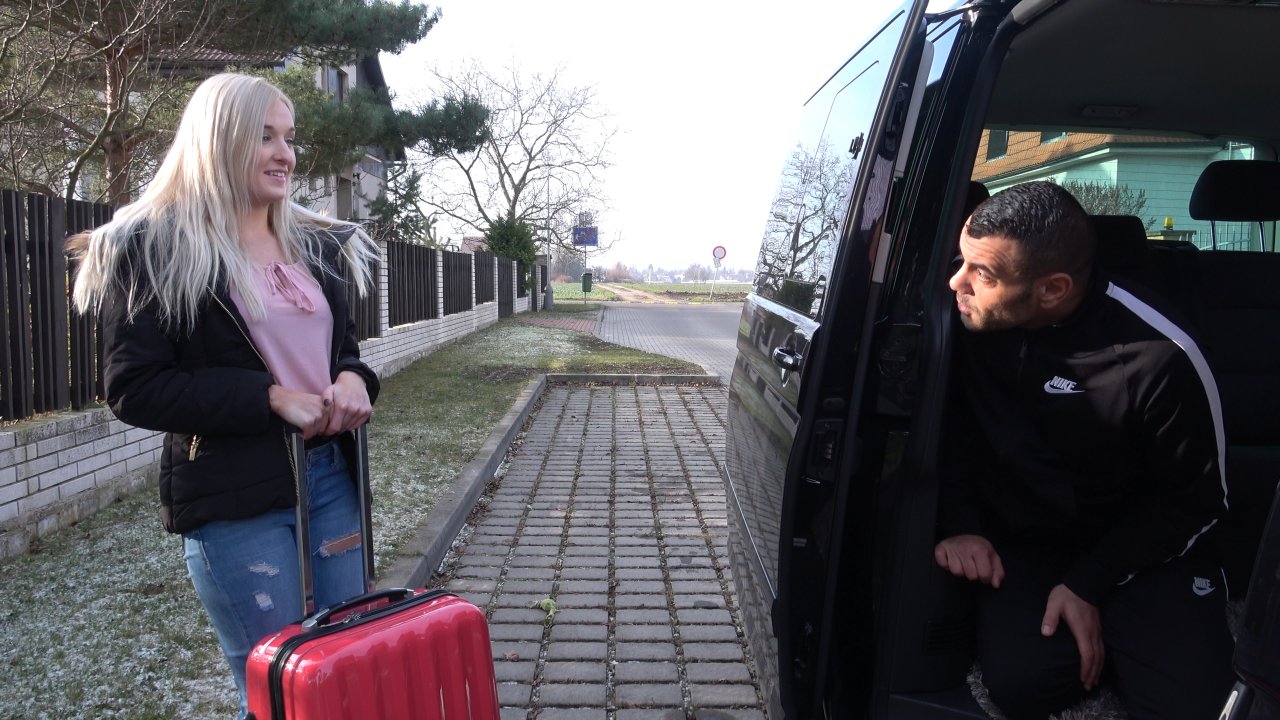 Available in:
2160p, 1080p, 720p, 480p
Today was different. Tony was horny as usual but this time he wanted to fuck a girl as a fake transport service guy. So he set it up, we picked up a nice young blonde and told her we are the airport transport she ordered.
At first she was a little reluctant when she saw our lights and camera but Brain told her she will miss the plane if she don't come with us and that was it. She got in, made herself comfortable and after a while she believed us that Tony really is an all inclusive service man.
As she was cold, she tested Tonys services by telling him to warm her up a bit. This is exactly what he wanted to hear! For a few moments he pretended to be a decent guy but it didn't last him long.
It was time to seduce her. First he kissed her wildly on her mouth and neck which made her spread her legs a bit. Tony immediately started to rub her pussy until she moaned for more.
Down with the pants and let's lick some pussy. From that moment, the merry-go-round of fucking and sucking went full speed ahead. The girl jumped Tony as crazy and rode his huge cock like she was super horny.
After switching all kinds of positions she wanted him to cum on her pink pussy. Tony gladly complied and this time we didn't throw the bitch on the sidewalk as usual but spared her and offered her another good time back home. Stay tuned for more.
Featured model(s):
Daisy, Antonio
Similar Movies