Cum in mouth on first date
Added March 9, 2021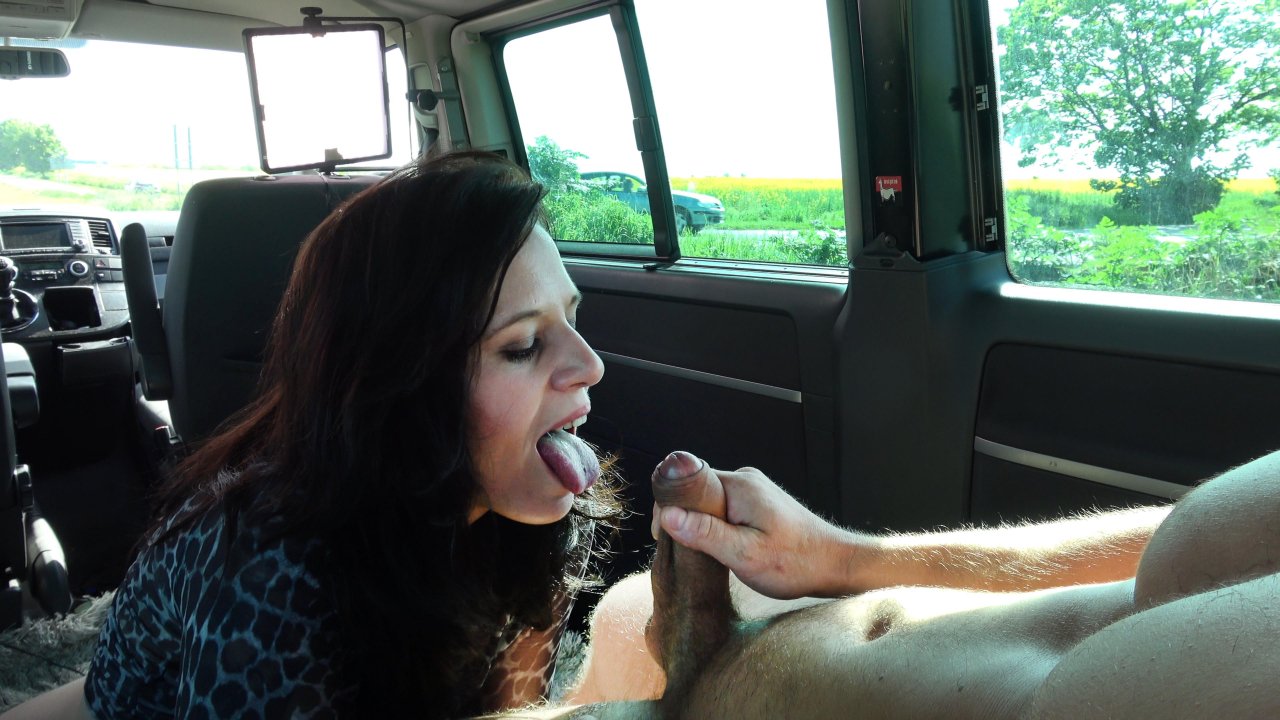 Available in:
2160p, 1080p, 720p, 480p
We did not have to look for a girl for too long today as Tarzan had a girl-date arranged from some online chat. We did not believe it would be anything as she talked about McDonalds.... but our van took a different road in the end - and it was full of hardcore sex!

It took her 5 minutes and she got really horny (she missed sex really much for last month), first she showed us off her mezmerizing boobs, then the real fuckfest began. Her mouth had to be made for dicks, as she was blowing like a cum guzzler. There was lots of hardcore fucking afterwards that ended with a proper big splat of Tarzans cum on her face. And all the girls say that they dont fuck on a first date ...
Featured model(s):
Cloe, Tarzan
Similar Movies