The Russian Fuckstress
Added September 26, 2020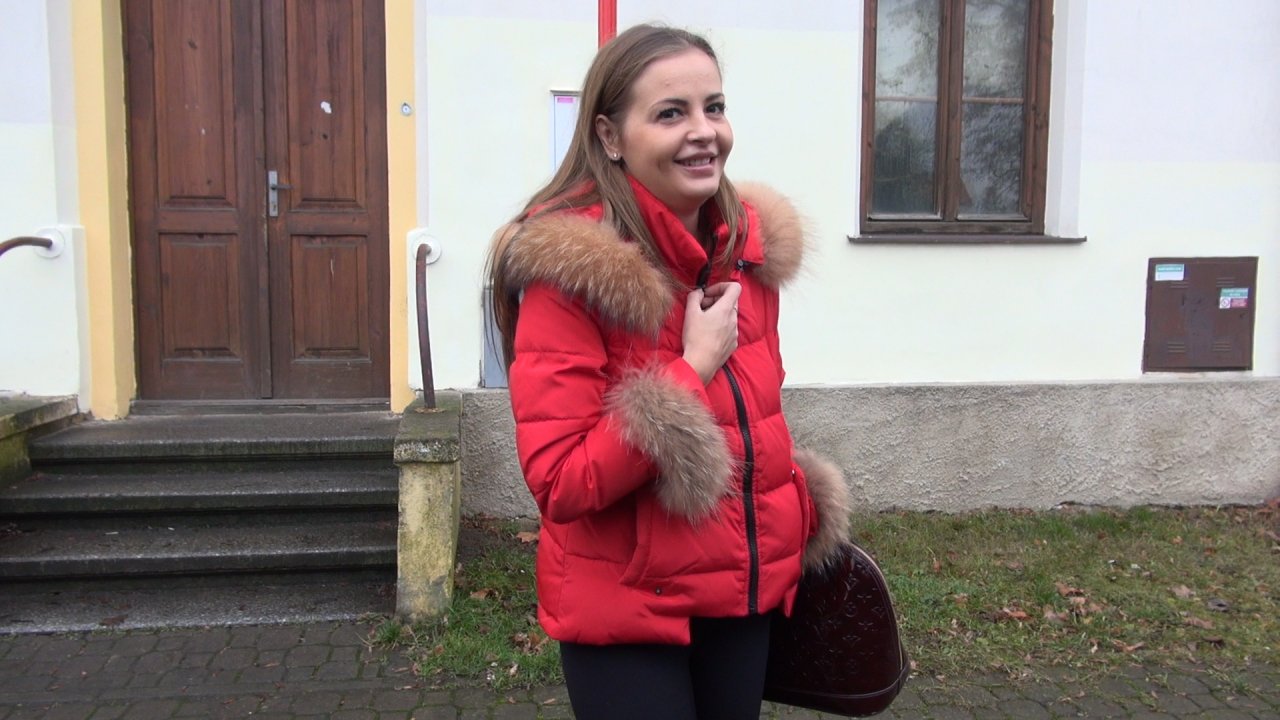 Available in:
1080p, 720p, 480p
Cruising around Prague in the early evening always yields good benefits. Cuties getting off work looking for a little entertainment everywhere. The Train station is one of our prime spots. Girls are either coming or going and that gives us perfect opportunities to pick up and fuck. We spot a sweet chick who looks a bit lost. Says she's from Russia and waiting on a train. Within moments we convince her that a ride in the Takevan will be much more pleasureable.

We promise Ms. Russia that were going to keep her safe and she finally jumps on. Unbeknownst to her were asking if she wants a good cunt fucking. She's got a great pair of big natural tiits and she teases us, knowing how fucking horny all of us are. Our guy starts kissing her and feeling those tits then goes straight for her peachka. No Panties! Man she is on it!!

Moments later, fully naked impaled on the dick asking why we make camera? Fucking slut is so happy to be with us and having her pussy skewed with our man's big cock. It's a trimmed pussy and luscious tit rollercoaster ride, and you get a front row seat. Enjoy it!
Featured model(s):
Candy, Adam
Similar Movies