Czech Booty Bouncing
Added April 13, 2021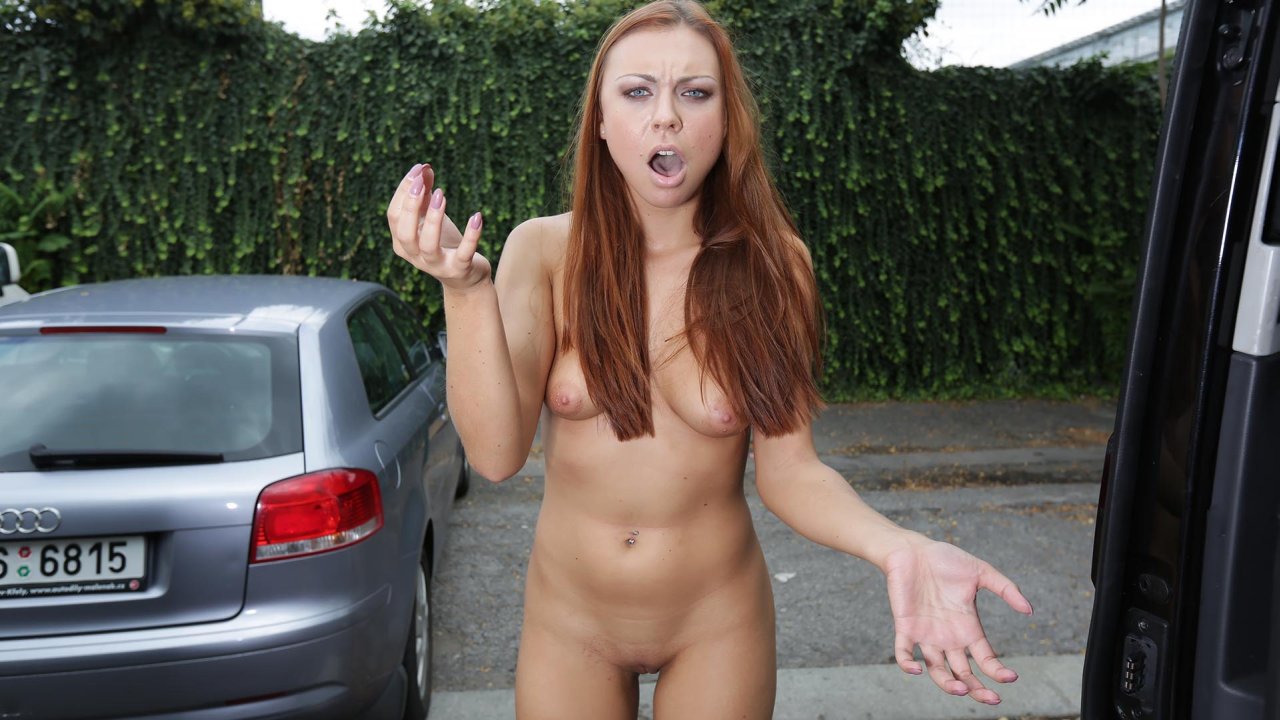 Available in:
2160p, 1080p, 720p, 480p
Were with our man from the UK today, Ryan Ryder. Driving with Wendy Moon and Brain just seeing where our luck will take us today. Old ladies everywhere and things are not looking good when suddenly an exotic redhead by the name of lucy just knocks on our window from the side of the road, looking pretty tasty. She can't speak a word of English and needs a ride. Ryan keeps trying to get her in, but little does he know she has already asked for a ride.

Lucy isn't warming up as much as we thought she would asking for a ride like that, so she needs to either pay or show some tits. Tits come out and they are pretty nice natural tits...sucked on instantly by Ryan. Her hands on cock, she's smiling, Brain and Wendy are pushing the situation towards a fuck and she shows she is quite the cock sucker...like a hoover vacuum cleaner she polishes his knob and gets cock slide into her tight little shaved pussy spoon style while she massages clit to orgasm. Big booty jumps on cowgirl with plenty of cars watching the action! Fucked good and hard Lucy leaves the van with cum on her pussy and gets dumped out!
Featured model(s):
Morgan, Ryan
Similar Movies